Refresh
Honestly, it's pretty hard to write a smartwatch deal live blog when there are no new deals being put live. It's like trying to do a minute-by-minute recap of global warming.
If you're buying a new smartwatch for cycling, maybe this Amazon Lightning Deal might interest you – there's 28% off helmets from a brand called Monata (no, not Montana as in the State).
That makes it one of the cheapest bike helmets on Amazon right now – but not the cheapest. There are a few cheaper, like one from Zacro which is also on Cyber Monday offer.
Monata Bike Helmet: $28 $21 at Amazon (save $8)
Zacro Bike Helmet: $37 $20 at Amazon (save $17)
If you're here for Fitbits – y'know, because of the name of this article – we should point out something we've already reported, that the Fitbit Luxe is currently at its lowest-ever price.
Fitbit cut the price of the Luxe a little ahead of Black Friday, so it's down from $150 to $100 for a short while. Presumably, now that we're in Cyber Monday, the deal won't last for that much longer.
This is a well-specced fitness tracker that we reviewed very positively, giving it four and a half stars out of five. Nice!
Fitbit Luxe: $150 $100 at Target (save $50)
It seems like Walmart is wrapping up its smartwatch deals, because there are far fewer on its website now than at other times over Black Friday.
One of the few remaining deals is on the Apple Watch 6, as you can get $100 off a few versions of it, though we've also seen it $290 reduced from other retailers (on a particular version).
Unlike that deal though, you can choose between different straps including blue, red and pink ones.
Apple Watch 6 | 44mm | GPS: $430 $329 at Walmart (save $101)
Cyber Monday is officially here in the UK, because one of the only perks we get on this island is that we get a sneak preview into most days before the US gets them.
But what about Cyber Monday smartwatch deals in the UK? Uh… no. We don't really do Cyber Monday as much here. Maybe later.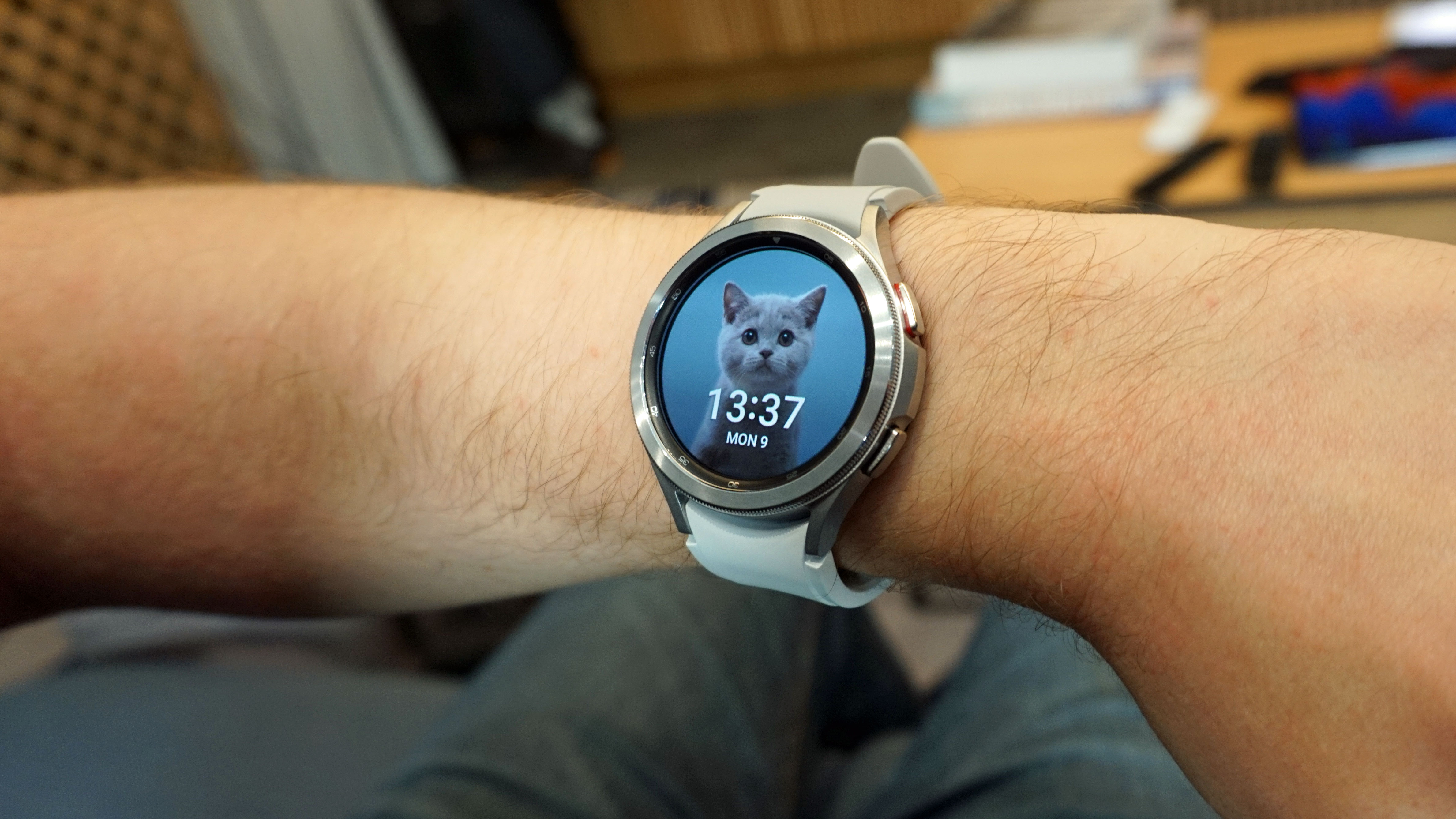 There's a surprise bonus deal on the Samsung Galaxy Watch 4 Classic.
This premium version of the Galaxy Watch 4 has been $50 off over Black Friday, just like the non-classic version… but it's just got an additional $50 off, meaning $100 is gone from the price in total.
That's a pretty necessary reduction on a smartwatch that was, quite frankly, too expensive. Now, the cheapest version (42mm, Bluetooth-only) is just $250 – this discount is only on Bluetooth models, while the LTE ones retain their Black Friday discount of $50.
Honestly, we were a bit lukewarm on the watch thanks to its frankly terrible battery life, but the rotating bezel made navigation a treat.
Samsung Galaxy Watch 4 Classic | 42mm | Bluetooth: $350 $250 at Amazon (save $100)
Samsung Galaxy Watch 4 Classic | 46mm | Bluetooth: $380 $280 at Amazon (save $100)
There are forty minutes until Cyber Monday kicks off in the UK… and several hours for most of the rest of you.
We thought it'd be a good time to highlight a few of the key buying guides and hubs we've got that might help you in the deals rush (if one comes). 
Of course, you should also bookmark this live blog so you can refer back to it when you want.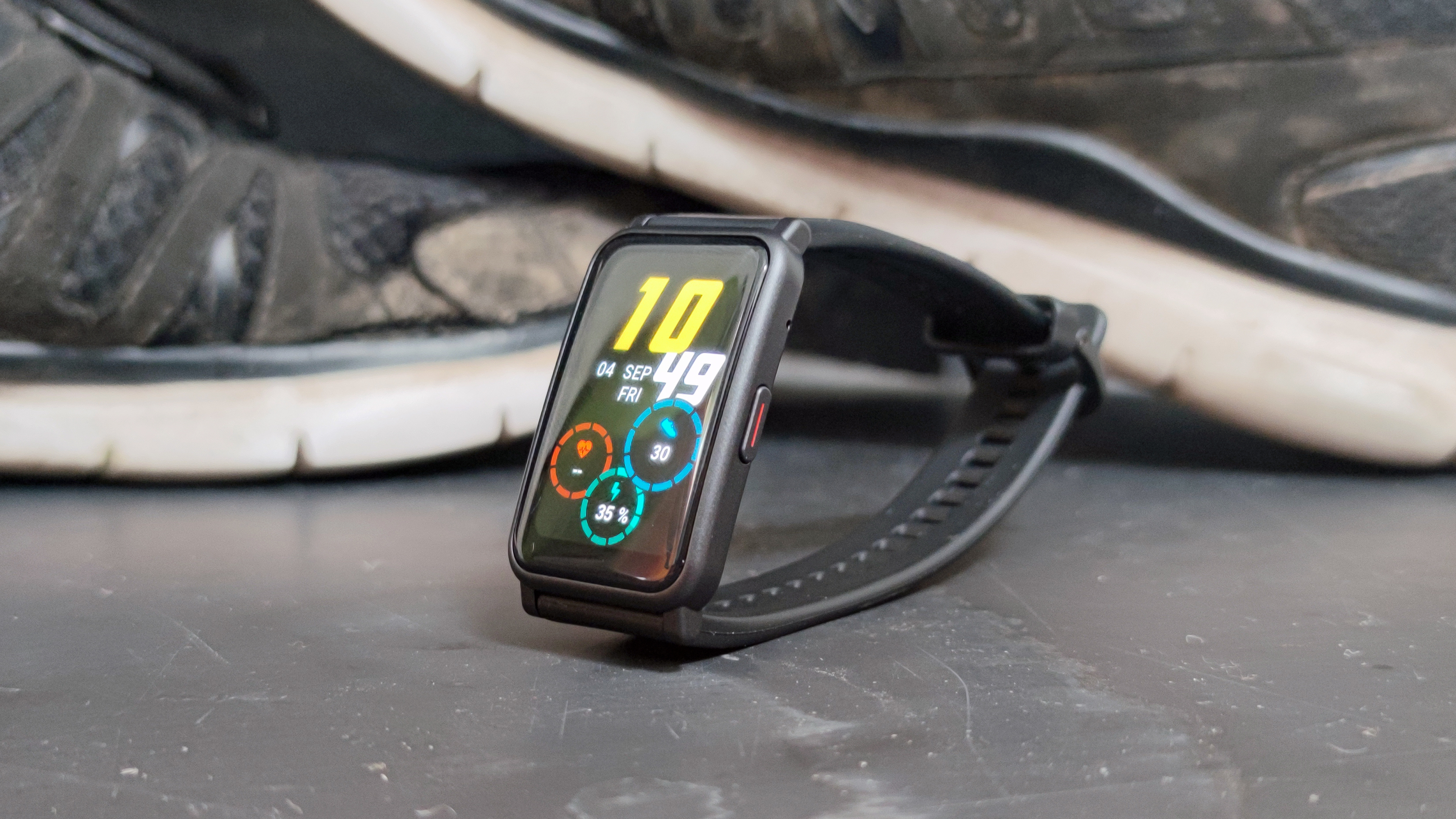 If you're in the UK, you can't order the Amazon Halo View in the previous deal, but here's an alternative – and it's something we've tested, and really enjoyed.
The Honor Watch ES is a fairly affordable smartwatch-slash-fitness tracker which is 1/3 off at Amazon:
Honor Watch ES: £99 £66 at Amazon (save £33)
You can read our full Honor Watch ES review here, but for the low-down, we really liked its low price, the lightweight build and its huge range of fitness and workout features for a relatively cheap device, though we weren't big fans of its looks.
For a more… 'experiential' view of the Honor Watch ES though, we tried using it to get a six-pack thanks to one of its fitness modes – you can read our full report here.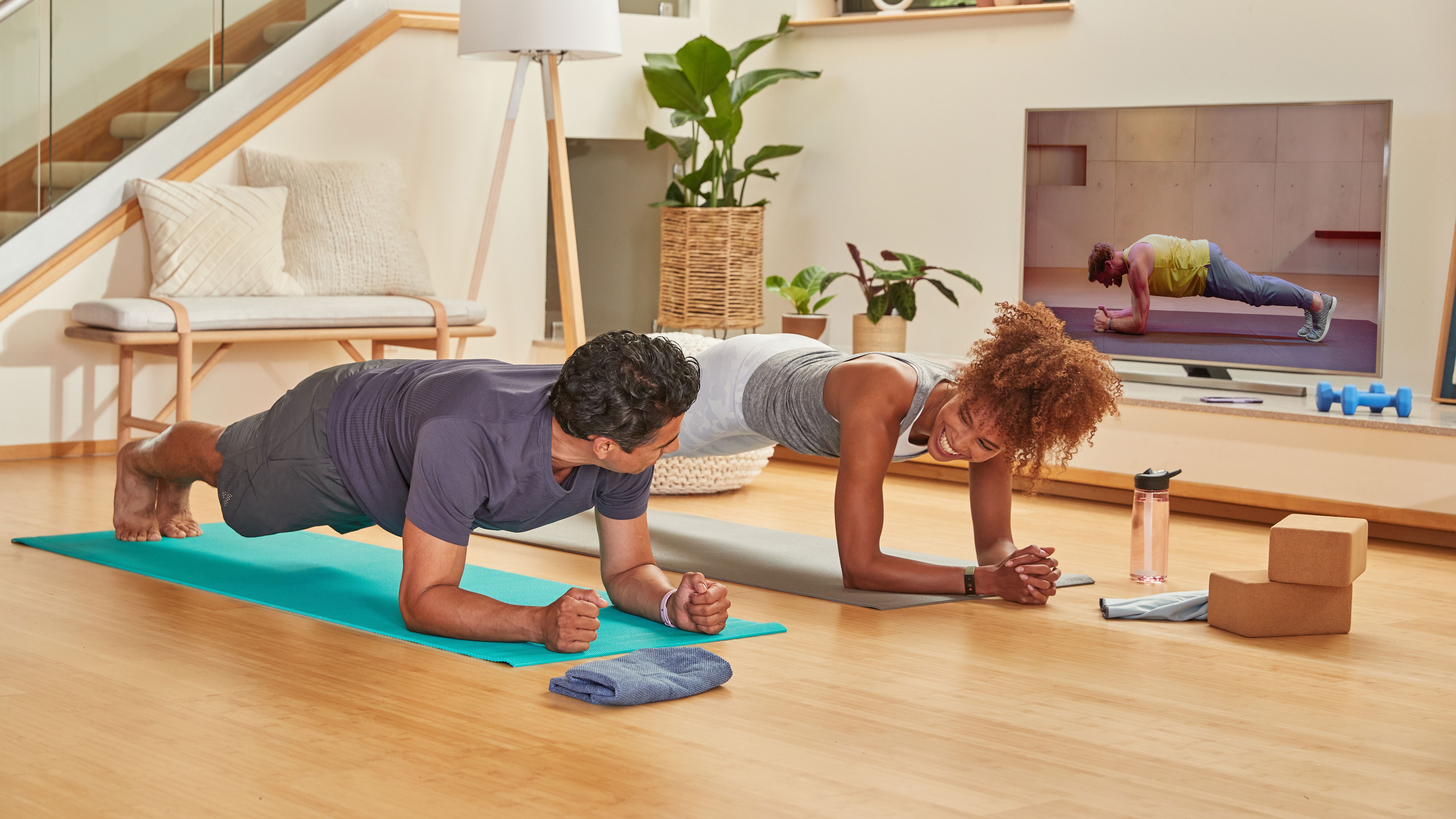 We're resuscitating this Cyber Monday smartwatch-oriented live blog. Sure, it's still not actually Cyber Monday but apparently enough of you lot are searching for smartwatch deals that it's worth it.
How about we (re-)start with a deal on a smartwatch that isn't actually out yet? Amazon's Halo View is a cheap fitness tracker that follows on from its original Halo – both are exclusive to the US, so if you live elsewhere, divert your eyes.
The Halo will cost $80 when it launches on December 8 – but if you pre-order it now, you can get it for just $50. That $30 off is quite good for an unreleased product, but it does mean we haven't tested the thing, so can't say if it's even worth that price right now.
Amazon Halo View: $79.99 $49.99 at Amazon (save $30)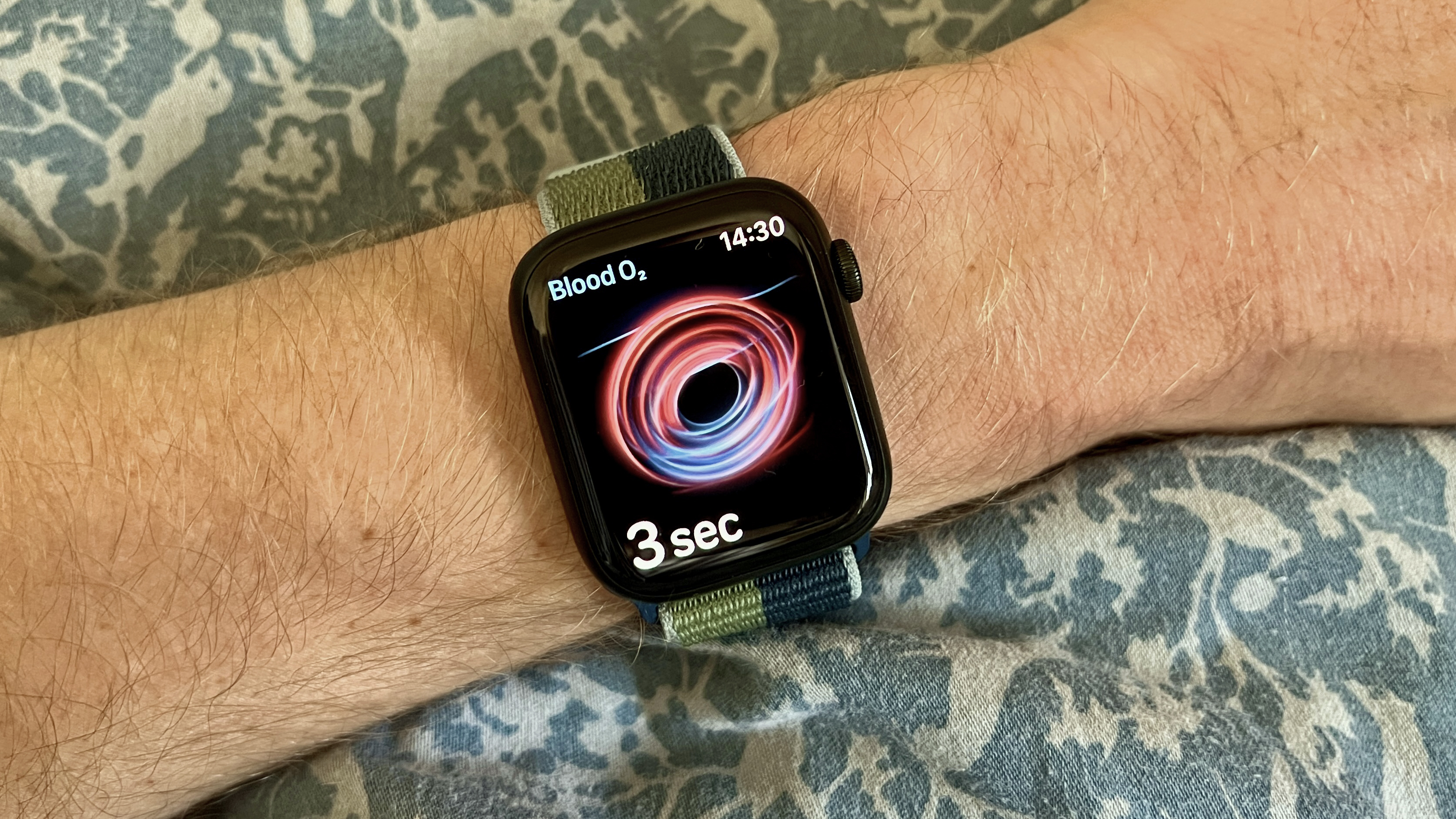 Thanks Cat – some superb Cyber Monday shopping advice there. If you're on this page for the first time I'd thoroughly recommend reading the previous few posts from Cat.
It's John again – for now – and I've spotted another big Apple Watch deal.
This time it's for the more recent generation of Apple's wrist wearable, with a $20 discount on the Apple Watch 7 at Amazon taking the asking price down to $379.99.
The UK also get a similar deal, with £20 off the Apple Watch 7 at John Lewis – with both sizes (41mm and 45mm) seeing a price drop.
When it comes to smartwatches, there are none more feature-packed, well-established and seamless than the Apple Watch series. They're the pinnacle of smart wrist wearables, and while they come with loft asking prices, you get a whole lot for you money. 
So if you're an iPhone owner and have cash burning a hole in your pocket, it's an investment you're unlikely to regret.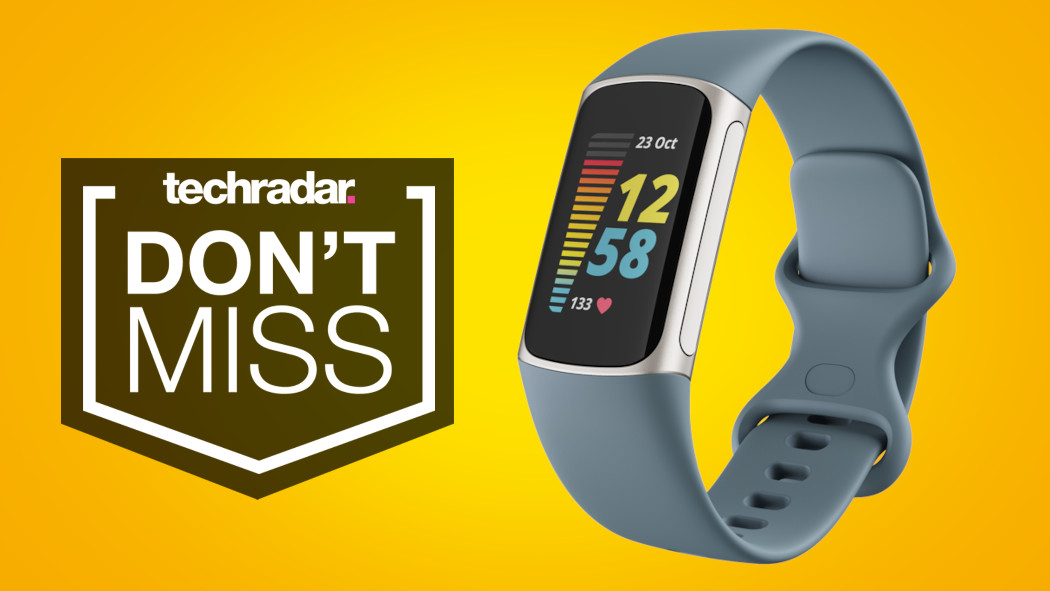 Thinking about grabbing a Fitbit Sense on Cyber Monday? Put your wallet down – the brand new Fitbit Charge 5 is every bit as good, and way cheaper.
The Charge 5 does pretty much everything the Sense does, including tracking stress (by measuring the conductivity of your skin), taking ECG readings, and tracking workouts with GPS. It's also much smaller and, in my opinion, better looking.
All the big retailers have slashed the price of the Charge 5 for Cyber Monday, but Amazon has just about undercut the competition, charging just $129.95 in the US, and £139 in the UK. 
I'm off for a run now, so I'll be handing this blog over to one of my colleagues. Happy shopping! 
If you find yourself always plodding along the same route and not actually running any faster, the Garmin Forerunner 55 is the running watch for you – and you can get one cheap in the Cyber Monday sales if you're in the UK.
Right now, Amazon is offering it for the all time low price of £152.15 (or £152.55 for the white version, for some reason). 
It's an an awesome running watch that not only tracks your workouts, but also tells you how long to rest between training sessions and suggests different options (like tempo runs and intervals) so you don't get stuck in a rut.
Sadly the Forerunner 55 seems to be full price everywhere in the US, but you can grab the previous-gen Forerunner 45 for just $129, which is a fantastic deal and even cheaper than buying a renewed one. Garmin supports its watches for absolutely ages, so a model that's a year or two old is perfectly fine.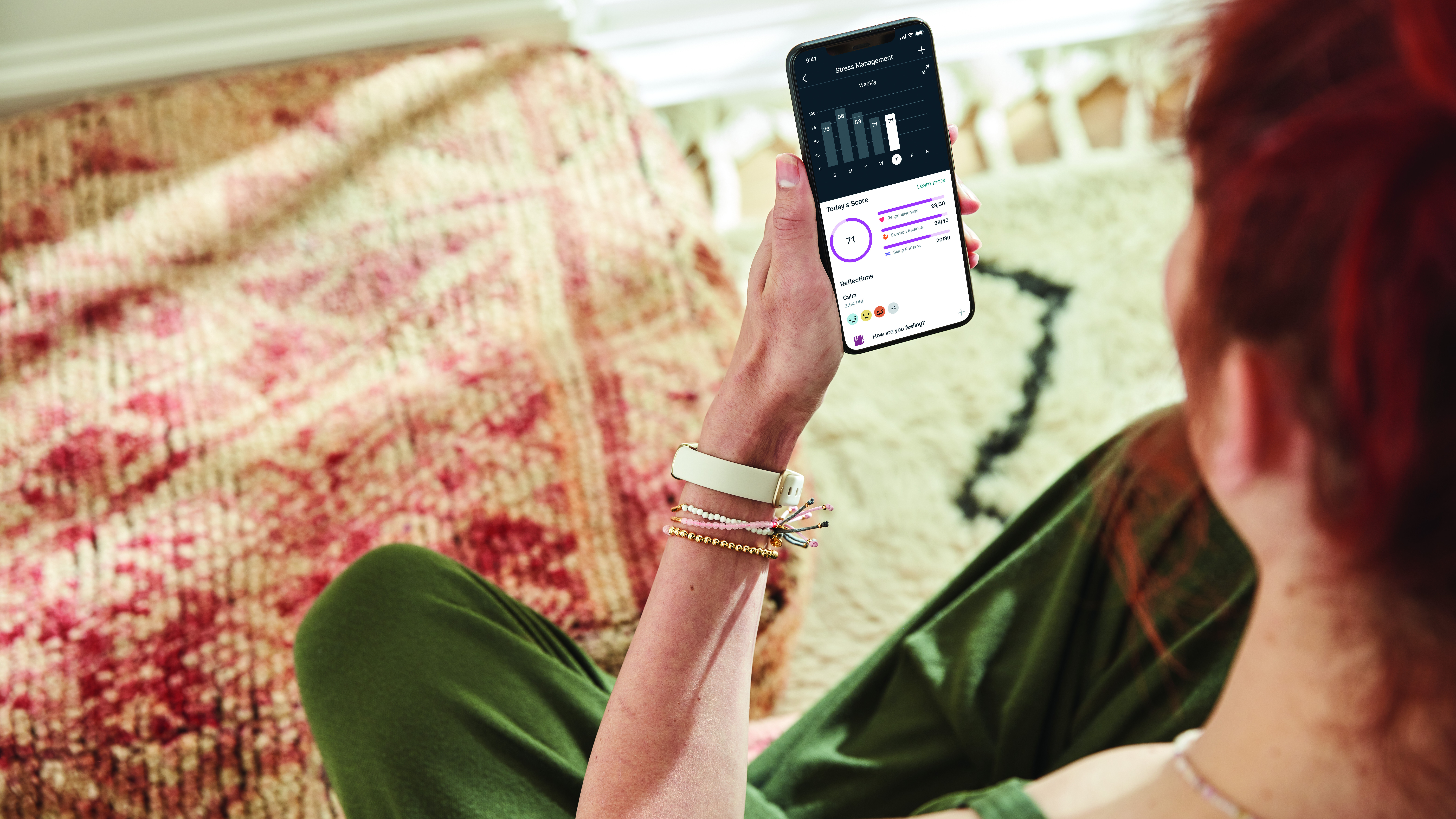 Hey! It's TechRadar's fitness and wellbeing editor Cat taking over for the next half an hour. If you've read my guide to the best fitness trackers, you'll know that I'm a big fan of the Fitbit Luxe. What makes it so great is that unlike many fitness bands, it's attractive enough that you'll actually want to wear it, rather than leaving it gathering dust in a drawer.
Amazon is knocking it out of the park with its Cyber Monday deals, and the Luxe is no exception. Right now, you can snag one for $99.95 in the US, or £112.90 in the UK, both of which are all time low prices.
That also gets you a free six-month trial of Fitbit Premium, which includes the Readiness Score feature that launched a couple of weeks ago, and tells you how much energy you've got for the day ahead. It's pretty cool!
⚠️We can't believe how good this Apple Watch Cyber Monday deal⚠️
The Apple Watch 5 is a bit of an older model, releasing in 2019, but right now it's seeing an uncharacteristically large $290 discount. 
That brings the Apple Watch 5 price down to $459 at Amazon right now – just 10 bucks away from its record low price.
While the Apple Watch 5 is still what we'd consider to be expensive, even at the discounted price, it's extremely rare to see it dip lower than that.
It's not just Garmin and Fitbit who are worthy of your consideration when it comes to fitness tracker and smartwatch Cyber Monday deals – Xiaomi is a leader in ultra-affordable fitness devices.
I bought the Mi Band 6 for my partner earlier this year and it does a decent job of step and sleep tracking, calorie counting, heart rate reading and more. 
What's more, the Mi Band 6 was discounted just a couple of months ago, with it's price down to $48,99, but it's now even cheaper thanks to this Walmart Cyber Monday deal which takes the cost down to just $39.99.
In our Mi Band 6 review, we said: "It might look unassuming at first glance, but it boasts some impressive features you'd expect to find in a much more expensive device."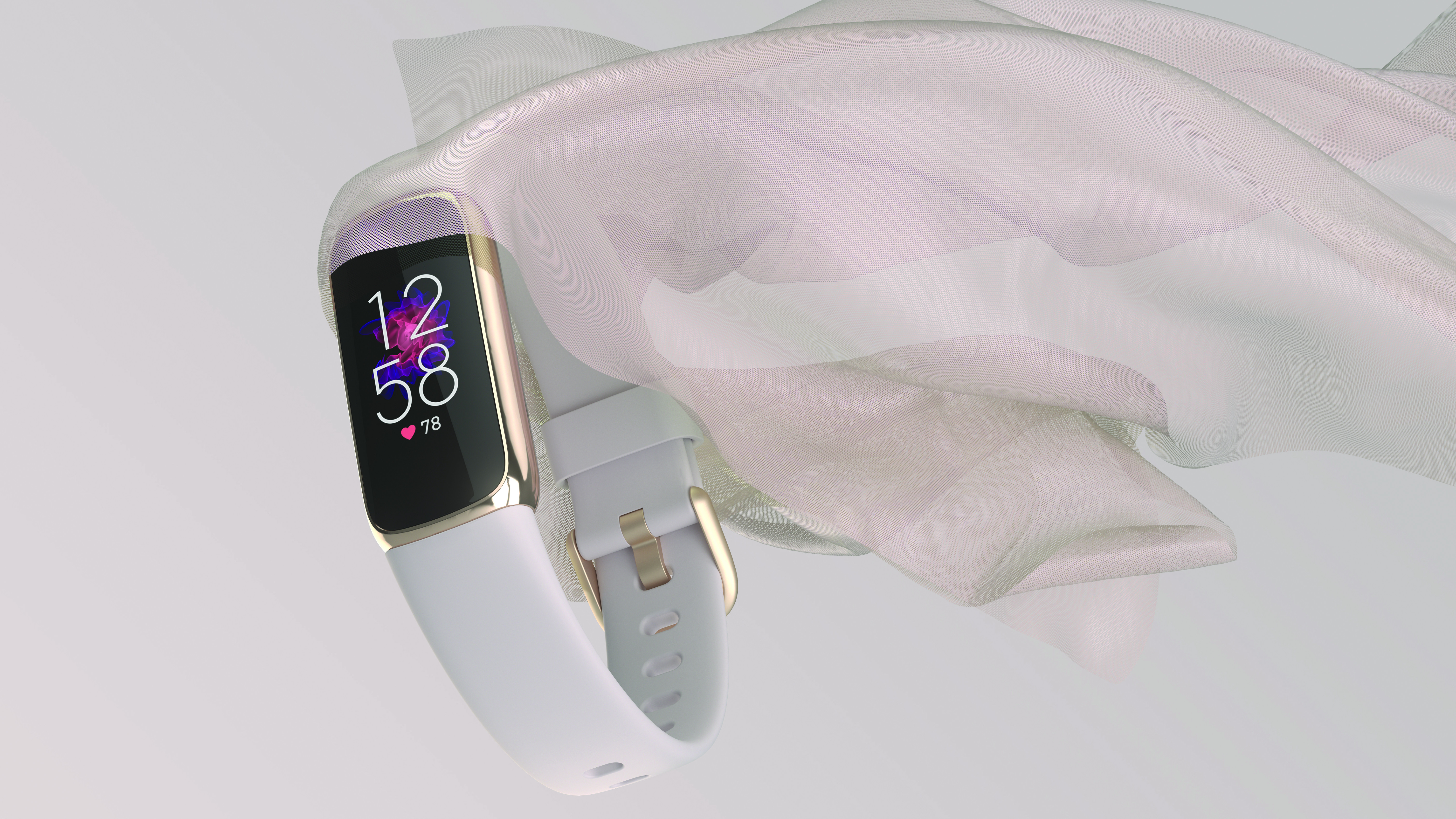 Sometimes it's nice to be a little bit fancy. For me, it's rare for me to be dressed up – but when it does happen I like to ensure my accessories compliment my clothes.
Many fitness trackers have a distinctly 'sporty' aesthetic which is great for workouts and everyday use, but they can be a jarring addition if you're dressing a little more smartly.
There are options though, and one of those is the Fitbit Luxe, now down to $99.95 via the Fitbit website, which saves you a handsome $50 off the list price.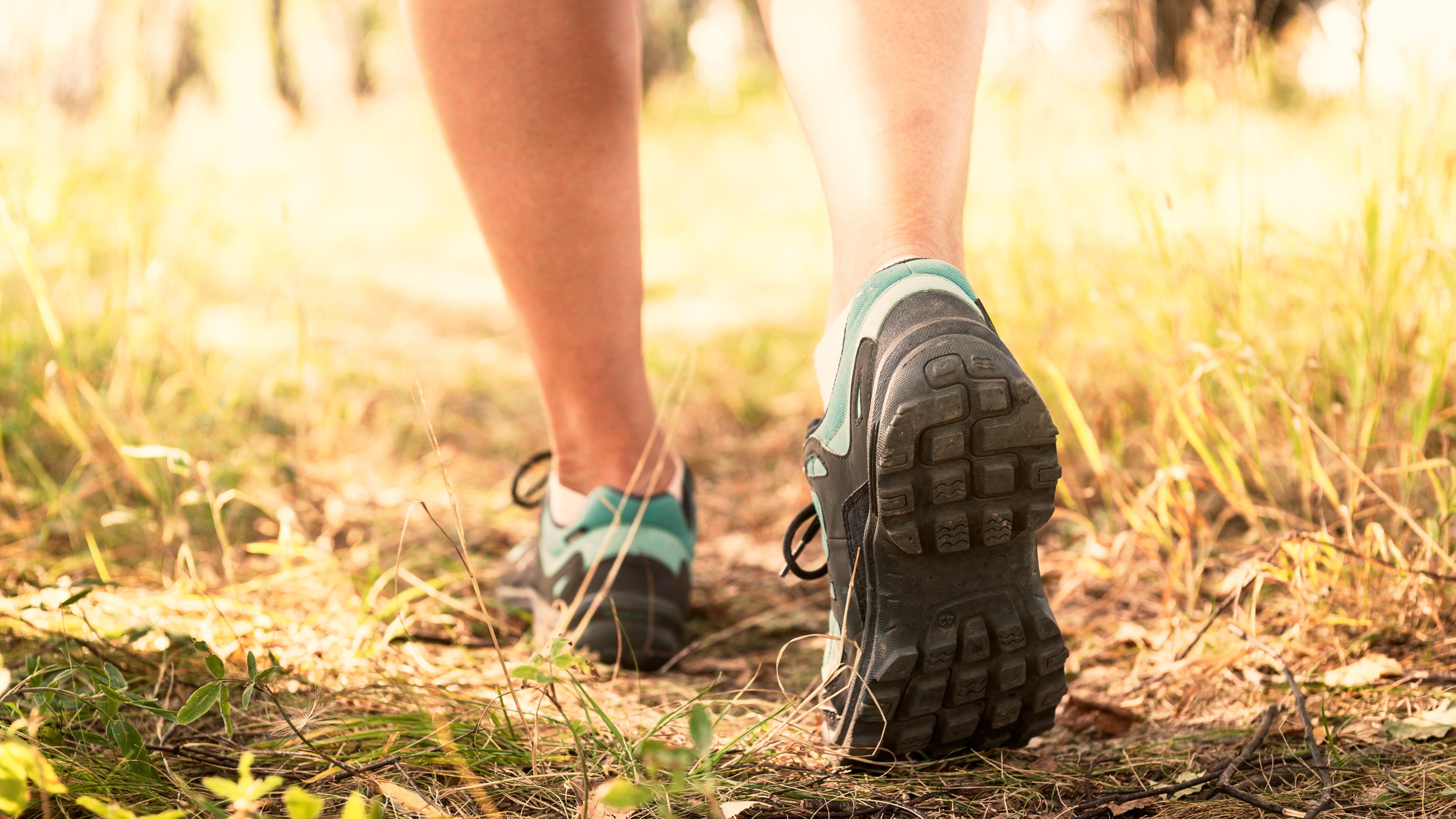 🚨Calling all runners🚨
Are you on the hunt for a running watch deal this Cyber Monday? Well there's good news, as we're hot-footing it around all the retailer to find you the best sales.
You want to get out running, you don't want to spend time clicking around the internet – which is exactly why we're here for you.
Here are a few corking deals the TechRadar team have flagged to me.
Not all of us need the latest, cutting-edge tech, and if you're happy with slightly-older, but still solid products then it's worth checking previous generations of smartwatches.
The Fitbit Versa 2 is currently down to $118.99 at Walmart, which is a considerable drop from its original price point of $199.95.
The Black/Carbon and Petal/Copper Rose colorways are currently in stock, but the Stone/Mist Grey has already sold out, so if this deal takes your fancy you may want to act fast before the other colors go out of stock.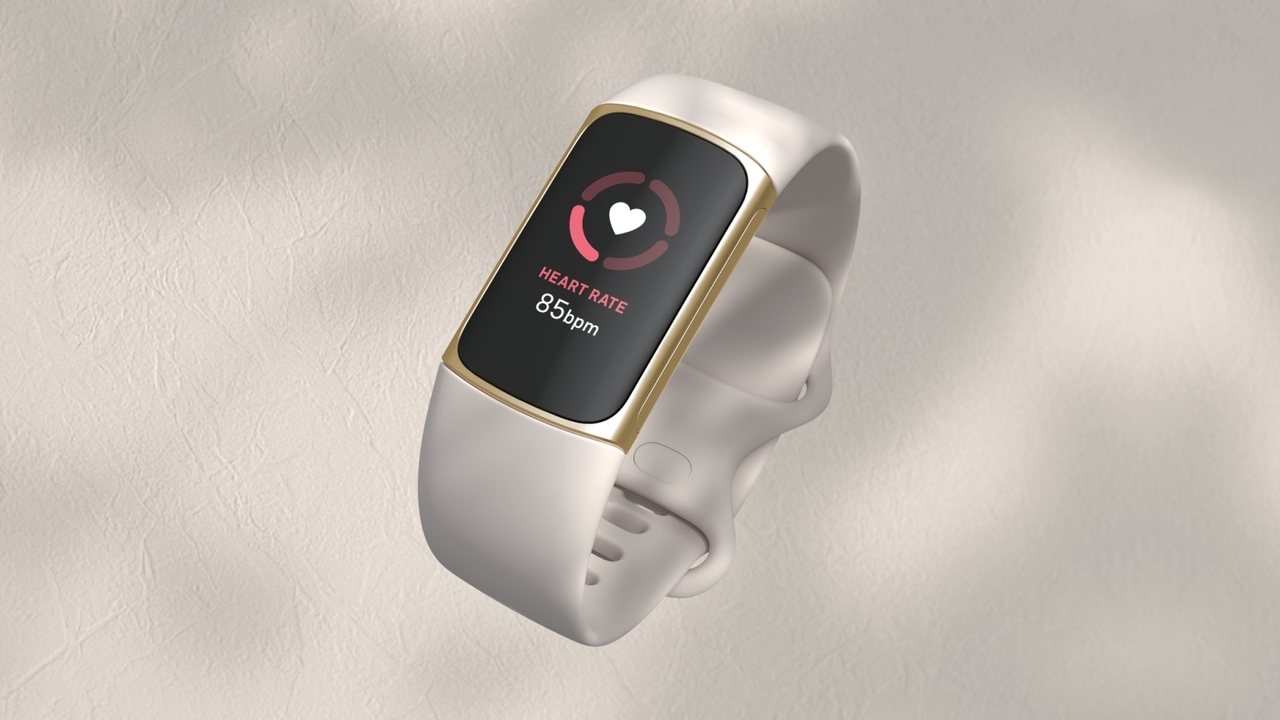 It's not just Garmin that's getting the Cyber Monday discount treatment though, as there are deals to be had on the devices from another big player in the fitness world – Fitbit.
Fitbit is pretty much a household name these days, and was pioneering wearable fitness trackers long before the Apple Watch and a host of other brands.
Shortly after I joined TechRadar – which is a long time ago now – I remember getting a Fitbit Flex and marveling at its step and sleep tracking abilities. That's pretty much all it could do, but the firm's trackers and smartwatches have moved on significantly since then.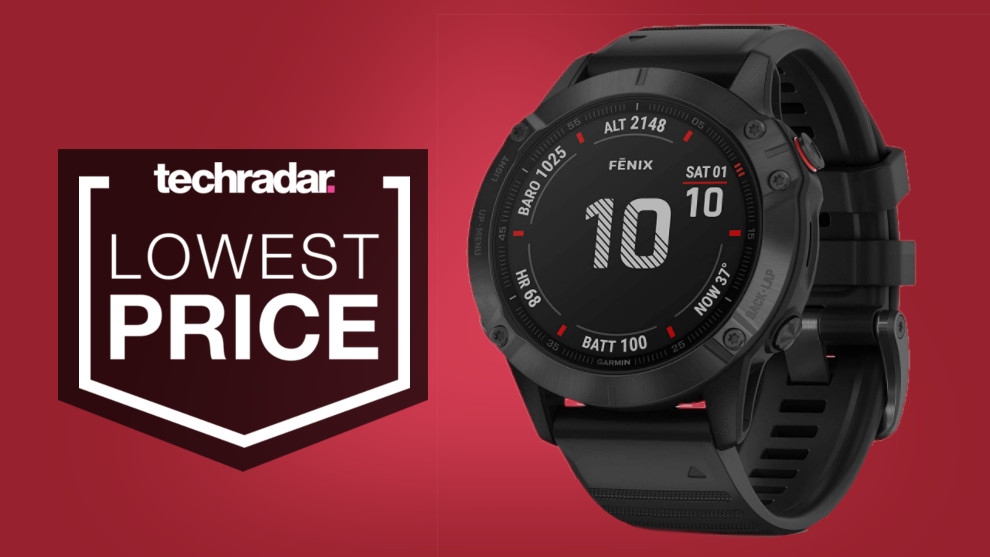 Here's a few of the Garmin deals we've seen already, across an impressive range of the brand's smartwatches. Most of these are generous and will save buyers a ton off pricetags, from the pricey Garmin Fenix 6X Pro to the affordable Garmin Vivofit Jr 3.
We already seen some great Garmin and Fitbit smartwatch deals during Black Friday, and while that day has now passed we expect even more as we kick off Cyber Monday. There's already an impressive array of deals on a range of fitness smartwatches, and we're expecting more. 
The deals have been pretty good, too, so keep scanning for more – though these will all be for Wear OS and other bespoke operating systems, so if you're hunting for a fitness watch to go with your iPhone, also try our Cyber Monday Apple Watch deals page.