Black Friday air fryer deals are dropping early thanks to recent sales launched by US retailers like Best Buy, Walmart, and Amazon. We've created this guide to bring you all the best early Black Friday air fryer deals, plus everything else you need to know about the upcoming November sale.
We've seen Black Friday air fryer deals become increasingly popular over recent years as more are intrigued by the kitchen appliance. Last year saw some record low prices on older models and discounts on a number of new release models. Plus, with big-name brands like Ninja, Cosori, and Instant Pot getting involved, things bode well for Black Friday 2021.
So what do we expect at this year's sale? Brands such as Bella and Aria will be good if you're after a lower-budget option. Meanwhile, Vortex will bridge the gap between those more affordable options and the high-end machines from Ninja and Instant Pot. We were seeing Instant Pot devices sitting under $50/£50 for the first time last year, though, so those more premium appliances could drop even further. 
We'll be rounding up all the best early Black Friday air fryer deals below, plus everything you can expect from this year's sale, as well as the best places to shop right here. 
Early Black Friday air fryer deals
You can shop early Black Friday air fryer deals right now, thanks to early sales in the US from retailers like Best Buy, Walmart, and Amazon. While we can't guarantee you won't find a better price during the official Black Friday sale, we've spotted record-low prices, so you're guaranteed to score a bargain either way.
Black Friday air fryer deals: FAQ
When will the best Black Friday air fryer deals start in 2021?
While we've seen air fryer deals typically kick off around the week of Black Friday itself, last year there were savings as early as October. Considering the success of the previous holiday period, we are expecting to see a similar timeline in 2021. However, the best deals will likely still appear on the official Black Friday date of November 26. 
Those shopping in the budget category may not need to wait so long. We saw far more discounts hitting affordable brands like Bella, Aria and Vortex in the weeks leading up to Black Friday last year compared to more premium models. If you're only looking to spend $20 – $50 you may be able to escape some of the intense competition when the official Black Friday air fryer deals do land. 
If you are waiting for the main event, it's worth noting that last year Adobe reports that retailers started dropping their prices from the beginning of Thanksgiving week, with average discounts dropping to just under 30% from the 15% average of previous weeks. While that data does apply to all products and not just air fryers, it's a good indication that the juiciest Black Friday air fryer deals may be worth waiting for.
In the meantime, you can browse through all the best air fryer deals available today should you want something more immediately. 
Black Friday air fryer deals: Predictions
What Black Friday air fryer deals can we expect in 2021?
Last year we saw some record low prices cropping up in Black Friday air fryer deals, most notably on Instant Pot and Ninja devices. However, in the lower end of the price range, Best Buy was offering some excellent discounts on its exclusive Bella line and Aria and GoWise were also dropping into this budget category as well. 
We can expect to see a similar trend heading into this year's offers, with smaller, cheaper machines (3-4Qt) available for under $40 and more premium models dropping by between 30-40%. Last year's best deals saw average discounts of 39%, and if trends continue, these savings may increase slightly in 2021. 
Many of the big name brands will likely be participating in this year's Black Friday air fryer deals, with Ninja leading the way for more high budget items. We've seen Cosori, Safe, Tower Vortex, Philips, and Instant Pot getting in to the action in recent years, though the best discounts tend to sit on mid-range models that have spent some time on the shelves. 
That means those who are willing to sacrifice picking up the newest release stand to save the most cash this year, by foregoing some of the fancier features 2021 might have in store. 
What to look for in the Black Friday air fryer deals
Finding the best Black Friday air fryer deal for your budget requires a little research, as the best discounts are the ones on models with the features you know you need. There's no point paying for a premium device if you won't use it, so make sure you know what you'll be cooking with to find the best prices for your wallet. That means checking out the different types of air fryers and what each one can offer before finding the products that best suit your needs. 
There are two types of air fryer on the market right now; basket and oven. The former is a smaller, cheaper device that will only serve air frying needs, however the latter packs in far more cooking options for a larger price tag. Choosing between the two will depend on how much food you will need to prepare each day, whether you need additional functions like roasting, grilling or baking, and how much counter space you have to play with.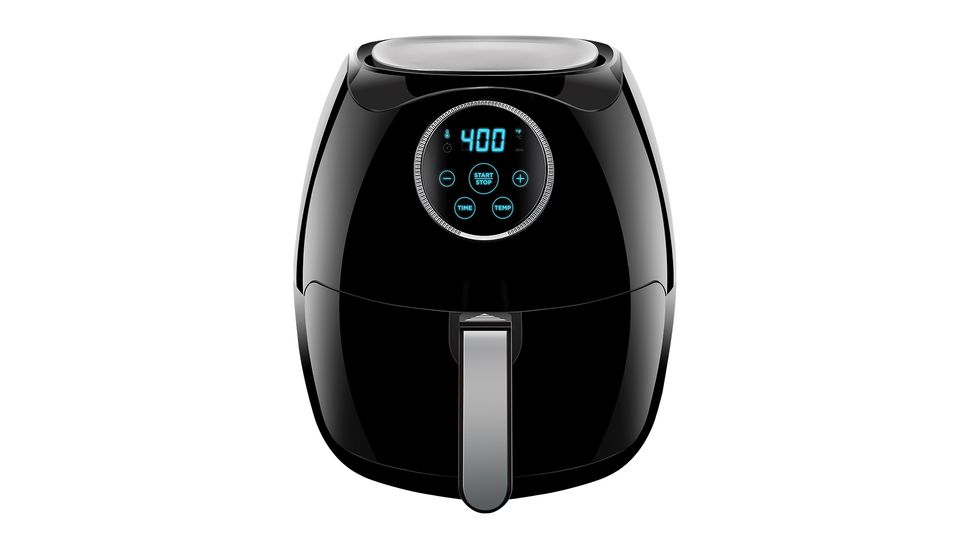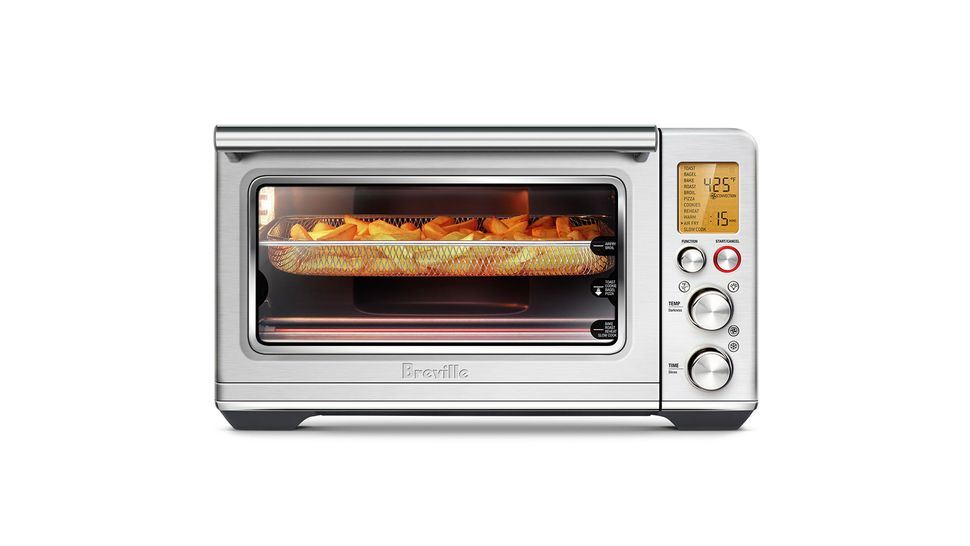 Last year's best Black Friday air fryer deals